Softscapes bring your landscape to life!

If hardscape elements provide the backbone of any quality landscape project, softscape features are what breathe life into yards and gardens.  

At Lowney's Landcaping, we stress the importance of incorporating suitable plant material into each and every design to soften up the hard lines of structures and paths, and promote rich, verdant landscapes that are inviting to all.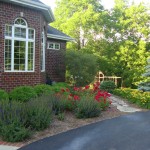 We build gorgeous, functional landscapes from the ground up, beginning with the growing medium, and ending with high quality plant material well suited for the site conditions.  Our softscape installation services include the following:
Grading
Seeding Lawn
Laying Sod
Creating Berms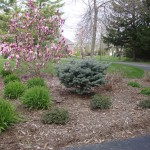 Bed & Border Preparation
Planting Trees, Shrubs & Perennials
Applying Organic or Inorganic Mulch
As usual we strive to provide the best quality and care in every job regardless of size or complexity.  Commercial or residential, new construction or refreshing an old property let Lowney's Landscaping do the dirty work for you.
Please contact us via phone or email at (920) 733-2560 or

info@lowneyslandscaping.com

 with questions or

estimate

requests. We are currently seeking qualified personnel.  Please visit our 

employment page

, or contact us at (920) 733-2560 or 

info@lowneyslandscaping.com

 for details.